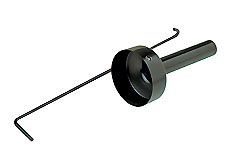 Only standard attachment

Silencer-equipped private internal attachment allows anyone to easily retrieve INNASAIRENSA can be thought of after-sales maintenance products. Attachment and also sell standalone INNASAIRENSA it altogether.
INNASAIRENSA fitted with state security standards and conformance.
Instructions
※ INNASAIRENSA to remain seated in the sports travel (such as running up to rotate more), please do not. Took burden engine, the engine is the worst if it is damaged.
※ titanium muffler is a silencer is bundled with. You can buy separate please.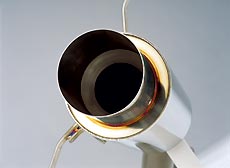 Varied tail end Variation
Muffler part comes from the tail-end-all of high-quality stainless steel materials. Bore tail end of the 90 car models of three millimeters 100.11.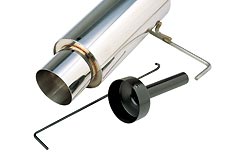 Leading standard pipe
Power muffler pipe is the main standard (except for some car models). Excellent durability is the main steel pipe materials used. In addition to durability and heat resistance for the protection of champagne gold color finish. Leading by 60 pipe bore 80.90 marque is three millimeters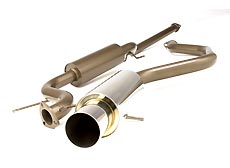 Easy installation BORUTOON
※ BORUTOON which also allows easy mounting. All necessary mounting parts and so it has only KONPURITOSETTO, you can buy peace of mind to receive it.
ZERO1000 is a high quality pump is finally emerged strongest series muffler. World record number of established MAFURASUPEKKU retain the transplant. The reliability and performance is 26,800 yen to your beloved vehicle can be mounted. INNASAIRENSAATATCHIMENTO silencer inside is equipped with a new (titanium muffler is bundled with the INNASAIRENSA), and also around maintenance considerations. Gold champagne is the main steel pipe.All muffler from the far end and stainless steel. Sports sedan-type of vehicle configurations, in addition to significant system wagon lineup. So 1000 was zero and the price of this quality, best fitting finish muffler.
※ INNASAIRENSA that came installed in conformity with safety standards.
※ INNASAIRENSA titanium muffler is not supplied.
※ muffler features and the power car at the list to make sure it complies with purchased.
HONDA

Part number

Marque

Model

Engine

Mm diameter pipe

Mm diameter tail

Remark

Fixed price / AUD

H001-201

Civic

EG4

D15B

60

100

Only three car door

$450

EG6

B16A

AT car mounting Allowed

EK4

B16A

AT car mounting Allowed

EK9

B16B

R-TYPE

H002-201

Integra

DC1.2

B18C

60

100

--

Integra R

DC2

B18C

R-TYPE

H003-201

Integra R

DC5

K20A

60

100

Only TYPE-R.
Yes bumper late processing.

H008-201

Odyssey

RA1

F22B

60

90

--

$500

RA3

F23A

RA5

J30A

H009-201

RA6

F23A

60

90

--

RA8

J30A

H010-201
Showing 1 to 3 of 3 (1 Pages)